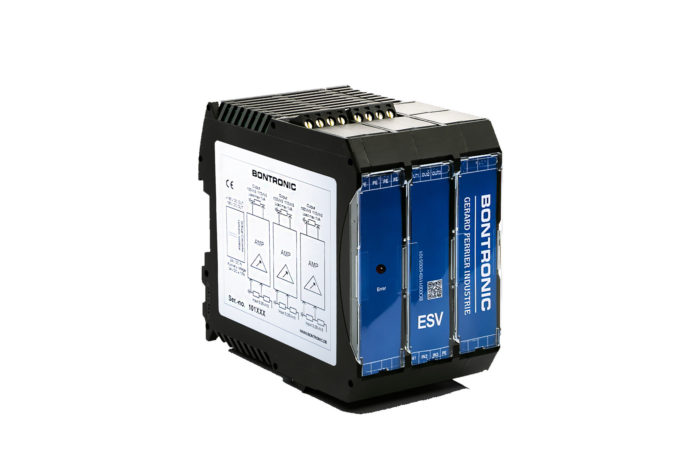 The Zelisko VMA is an active high-precision voltage amplifier with 3 channels. In combination with Zelisko low-power voltage sensors it converts the output voltages from 3.25/?3 V to 100/?3 V or 110/?3 V. Therefore, the use of Zelisko sensor technology is no longer limited to metering equipment with built-in low-voltage inputs.
Voltage Metering Amplifier
Tariff Metering
Characteristics
Inputs and Outputs
MORE FLEXIBILITY IN SUBSTATIONS.
An easy integration of LPVT technology with existing equipment directly supports the modernization of power-grids. 
Extended compatibility is achieved through amplification of the Zelisko sensors' secondary output voltage. This allows the usage of energy meters or other measurement appliances designed for signal levels of conventional instrument transformers.
Advantages
Precise metering of voltage signals up to class 0.2
Immediate operation without additional on-site calibration
Independent amplification of up to three sensor signals
Simple installation on DIN top hat rails
No requirement for equipment with low-voltage input
UNLOCKING THE FULL POTENTIAL OF ZELISKO LPVT HIGH-PRECISION MEASUREMENT.
Through combination of Zelisko low-voltage sensors with the VMA voltage amplifier the sensor technology can
be applied for tariff metering.
Advantages
Precise current metering according to IEC 61869-2 accuracy classes 0.2 or 0.2S
Precise voltage metering according to IEC 61869-11 accuracy class 0.2
Immediate operation without additional on-site calibration
Attestation of accuracy through calibrated measurement and calibration certificate according to ISO/IEC 17025
Easy connection to established electric meter types
Auxiliary supply voltage:
DC
 24V ± 10%
Power consumption
1.2 W (max. 15 W)
Temperature range:
Operation
from -10° C to +55° C
Storage
from -25° C to +70° C
| | |
| --- | --- |
| Housing: | Polyamide housing for mounting on DIN top hat rails |
| Dimensions | 67.5 x 99 x 114.5 mm (W / H / D) |
| Protection class | IP20 |
Inputs:
Up to 3 inputs for Zelisko voltage sensors (according to IEC 61869-11)
Max. input voltage of 190% * Ur
Distinct assignment of every sensor to a specific channel
Outputs:
Up to 3 outputs for AC voltage pre-configured to 100/?3 V of 110/?3 V
Rated output of up to 1 VA per channel
Notifications:
1 LED signals system failure